I have been busy having fun with my sister Gloria and nephew Dallen. They came out for Leah's baptism. They flew back to Illinois this morning and we are so sad. Here are some of the highlights.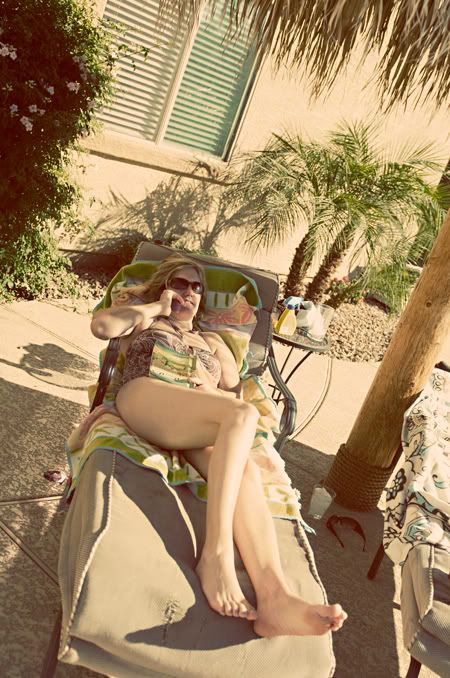 There was alot of this going on. The kids actually swam in the pool everyday. Which is freezing by Arizona standards. Brrr. Glor and I stuck to the hot tub. I had Gloria read "Goose Girl" by Shannon Hale. If you haven't read it, come and borrow it from me. It is so good. Than of course you need to read the sequels, "Enna Burning", and "River Secrets." They are written by the same author as "Princess Academy." If you haven't read that then you have alot of catching up to do. They are all written for young adults. That's me. smile.
I was reading (and still am) the third book in the Eragon saga "Brisinger." Again youth books, and thoroughly delightful. I highly recommend them.
Rebecca was so excited for Gloria to be able to go to her horseback riding lesson. It was at 6:30a.m. I stayed in bed, thank-you.
Friday night was the ward "trunk-or-treat" which is always so much fun. It is as much fun for me to dress up as the kids. At the last second I threw on my wedding dress and told Dave to find something for Frankenstein and I went as his beautiful bride. And no, my wedding dress doesn't still fit. It was hanging open in the back. ha.
A family pic from Leah's baptism day. It was so simple and beautiful. I just can't get over how strong the spirit is at baptisms. It strengthens my testimony every time I attend one. And of course, Leah was glowing.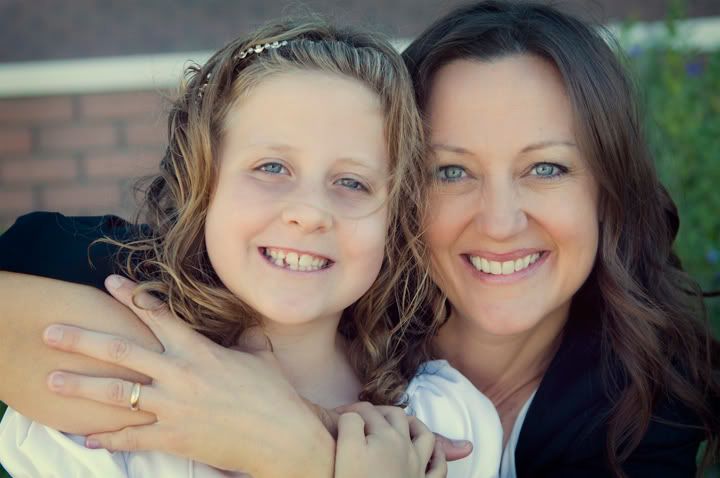 So cool that Leah was able to get baptized on the same day as her good friend Devon. What special girls they are.
Before Gloria could leave, I had to edit Austin's (her oldest son) senior pictures. Remember, I had to cancel my trip out there to do them. So I had her look at
Brianna Graham's website
for ideas. She had the most awesome boy senior photo shoot that I knew Austin could pull off. HE is under the featured seniors (Dayton). Didn't Gloria do amazing? I will take some credit since I am her photography instructor. But this she did without me even there! woo-hoo! This was so fun that I think I will offer this service to just edit a photo that you have. The cost will be $25 per image. Here are the before and afters.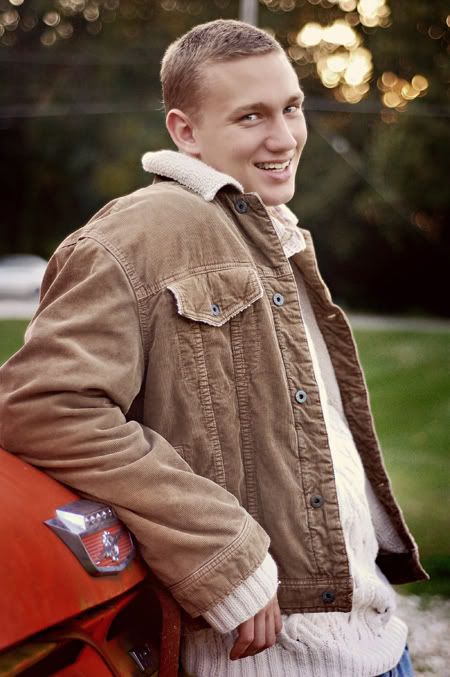 If you are interested you can e-mail me your pictures at
heatherives@yahoo.com
.